The modular hybrid Jenny has received the European certificate (CE)
Event Type:

Medical Equipment Certification

Product Branch:

IT

Date:

04.04.2017
We are happy to announce that the newest modular system for intensive care Jenny has received the European Certificate of CE.
The testing of the system was completed by independent accredited laboratory in Germany according to all required international quality standards for medical equipment.
Jenny is the world's first modular Critical Care all-in-one solution. The compact plug-in modules with the functionality of a high-end ventilator, monitor and defibrillator provide continuous patient care throughout all critical care phases.
Flat, space saving design together with rubberized protection materials and an ergonomic handle, allow both mobile and stationary application. One user interface for all critical care functions and a responsive touch screen allow quick intuitive interaction, data analysis and therapy decision support.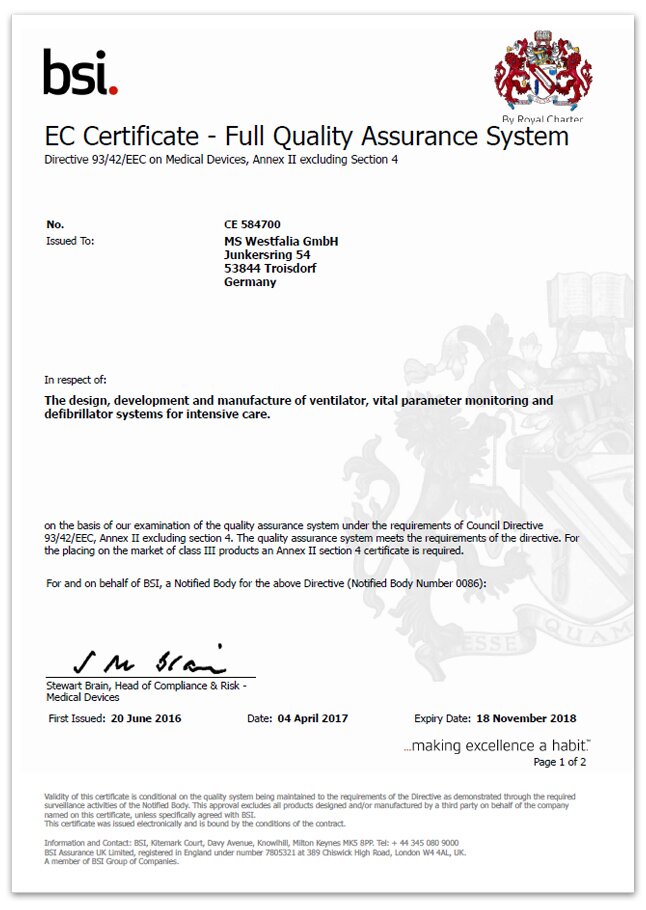 MS Westfalia GmbH:
R&D - unique technologies.
High quality of manufacturing. Long-time tests. Reliability.
Complete hospital equipment and multi-modality projects.
Trainings for marketing, sales and technical service.
Marketing and technical support.
Contacts:
Tel. +49 2241 944 933
E-mail:
mswestfalia.com