CT-800 - tonometers
The Topcon CT-800, non-contact computerized tonometer, makes intraocular pressure measurement easier than ever before.
Software controls the optimal amount of air required for every measurement for each individual eye. A soft air puff means less stress on the eye, resulting in an improved patient experience.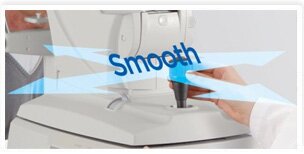 Topcon's ability to engineer a weight reduction of approximately 22 % has contributed to a smoother operation of the unit when using the X-Y control lever. The up/down movement has also been motorized. This all contributes to a more fluid measuring process and a more accurate end result.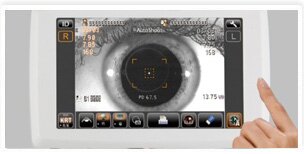 The CT-800 is equipped with a wide 8.5 inch color touchscreen panel featuring clear, easy to read icons allowing the operator full control of the unit during the measurement process.
The IOL mode allows you to measure the eye with an IOL.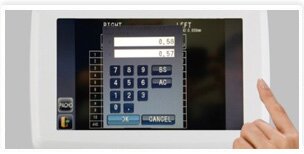 The CT-800 is able to calculate Adjusted Tono Value from measured IOP to manually input the corneal thickness value measured by other devices such as a pachymeter.